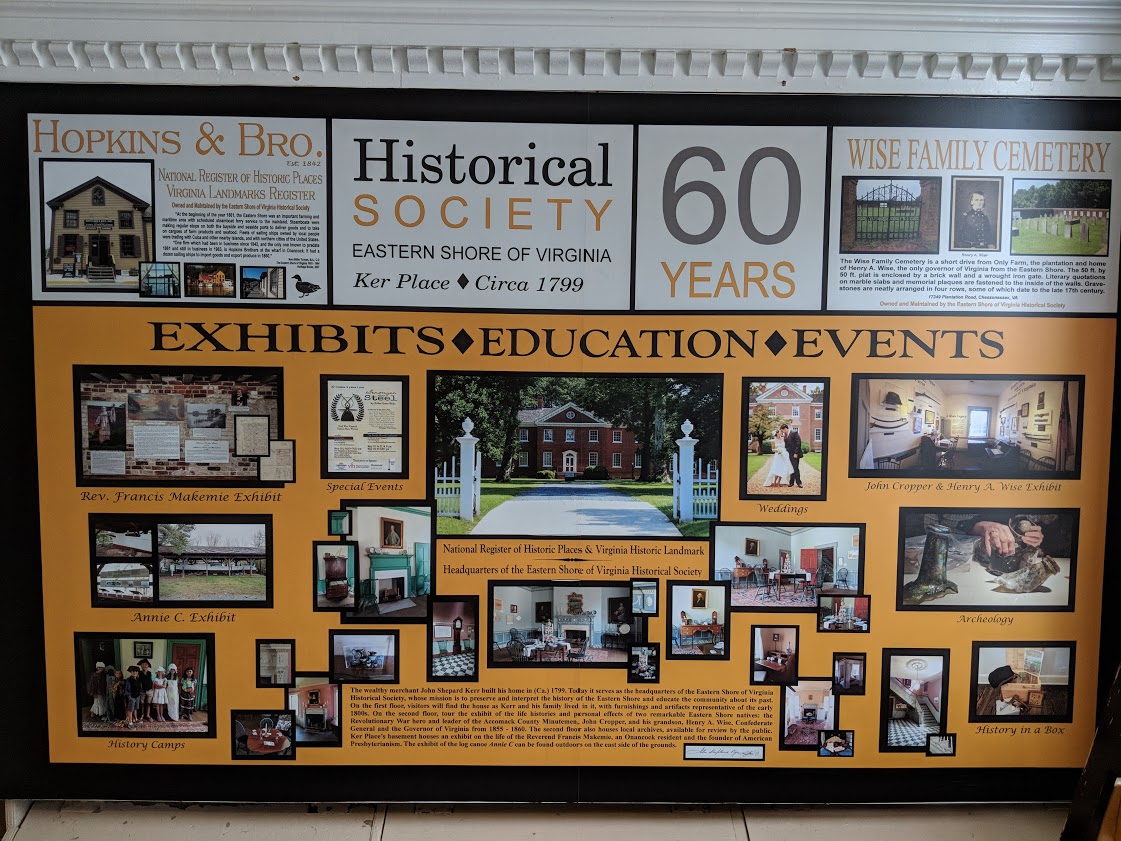 history of hopkins & bro. store
Capt. Stephen Hopkins was the patriarch of the family that operated the successful mercantile firm first known as Stephen Hopkins & Sons, later Hopkins & Bro., for more than a century. From 1842 until 1966, Hopkins & Bro. Store enjoyed continuous operation under four generations of the Hopkins family. From 1842 to the late 1870s, the firm operated sailing vessels to Baltimore and other cities on the Chesapeake Bay, as well as New York, Charleston, and the West Indies.
During the time Hopkins & Bro. was in its heyday as a maritime trading center: Onancock's dock, maintained by the Hopkins firm, was known as "Hopkins Wharf." Hopkins & Bro. went through four eras of transportation. The steamers took business from the sailboats; power boats took business from the steamers; railroads took business from the power boats; and now trucks have taken business from the railroads. However, Hopkins & Bro. did not suffer through these changes because water offered the cheapest rates of transportation.
Three times since 1842, the Hopkins & Bro. building has been rolled from one site to another. The lower section of the building was built in 1842 near the towering sycamore tree at the foot of King Street. In the early 1880s, the old building was moved across the road toward the north branch of Onancock Creek and attached to the taller, pilastered section being built there. In 1970, a third and final move brought the whole building to its present location on the westernmost edge of the town.
today
Today, the building is listed on the Virginia Landmarks Register and the National Register of Historic Places. It is owned by the Eastern Shore of Virginia Historical Society (ESVHS), which is responsible for its maintenance and upkeep.
You can read this and more about Onancock and the Eastern Shore of Virginia in "Child of the Bay: Past, Present and Future," by Onancock's own local author and historian Anne B. Nock.
location
2 Market Street
Onancock, Va 23417
Map
restaurant
Visit the property in downtown Onancock to enjoy a piece of our history and dine on exquisite cuisine by Mallards at the Wharf.
reviews